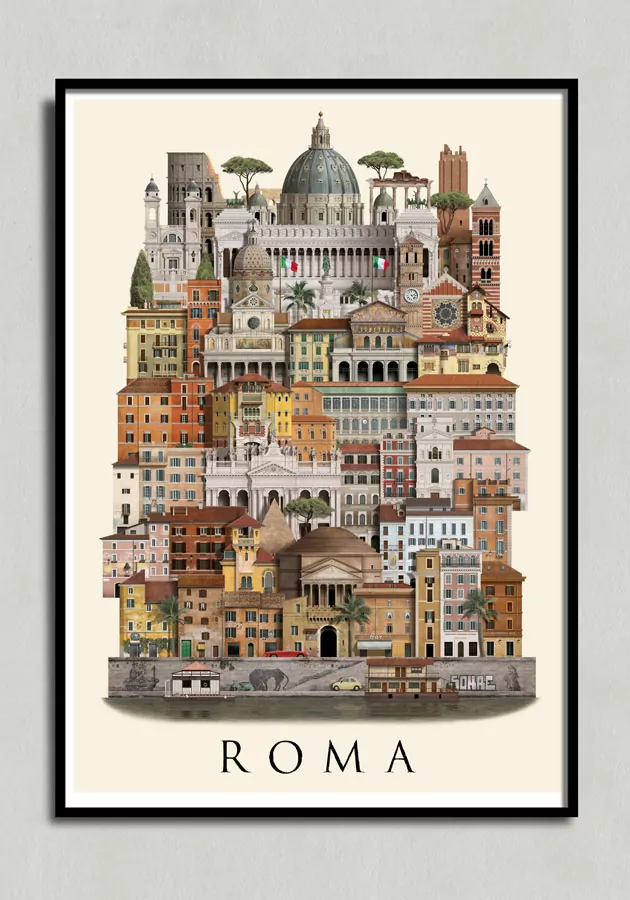 News – Roma Poster
The poster is brand new but the city is the oldest Martin Schwartz has yet drawn, and with so many iconic buildings just selecting the ones you see in the poster ended up taking a lot longer than ever before. In the poster you will find buildings like 2000-year-old Colosseum, Pantheon with its dome which when built almost 1500 years ago was an architectural innovation, to of course the Saint Peter's Basilica in the Vatican. At the bottom of the poster runs the Tiber. Please enjoy this masterpiece.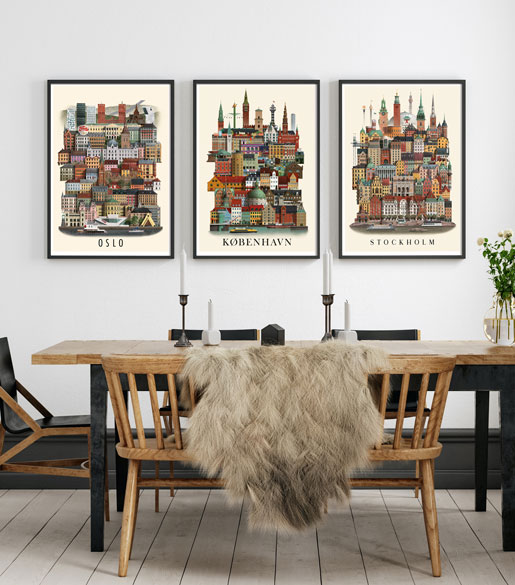 The soul of a city
– in a single print
Every city poster by Martin Schwartz is the result of a long working process. The research alone takes many weeks, followed by three months of hard illustration work – with no compromises along the way. All buildings are carefully selected and illustrated down to the finest detail, as only then is it possible to depict the true DNA of a city. The composition and tone of color give the posters a classic and timeless design – with a bit of a nostalgic touch.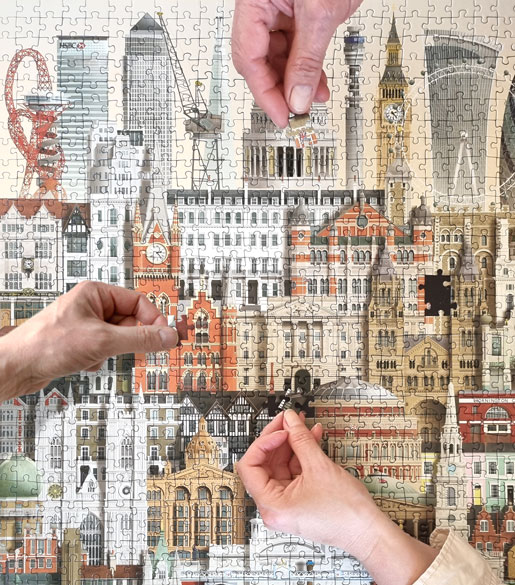 The soul of a city
– in a thousand pieces
We have taken our city posters and cut them into a thousand pieces. Now they only need to be put back together by you. Each of our jigsaw puzzles is carefully designed to give you a new view of your city. As you collect the pieces you will get to know many of the city's buildings as the many details will require your full attention in order to put the city back togehter.
Our jigsaw puzzles bring together all generations in the family with hours of meaningful togetherness. Along with the jigsaw puzzle you will also find a complete list of all the buildings in the motif.