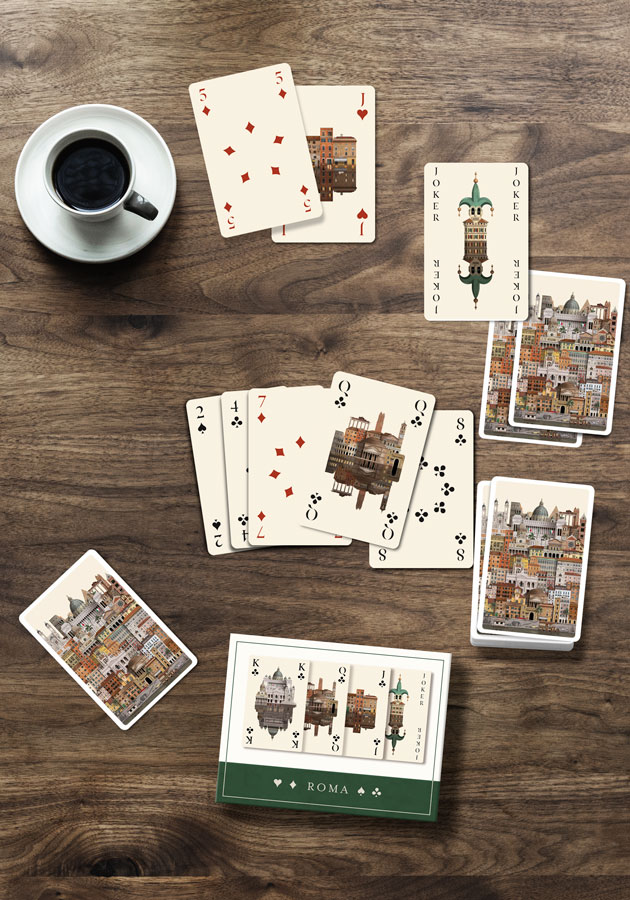 News – playing cards
Martin Schwartz has redesigned the classic look of playing cards in every little detail. Knights, Queens and Kings have been replaced by beautiful cities in both day and night versions. Even the Joker appears in a new mischievous look.
Each box comes with two decks of cards. A day and a night version.

News – Christmas puzzles
Check out our new Christmas puzzles with 500 pieces.
Choose between Paris, Berlin, Stockholm and Copenhagen.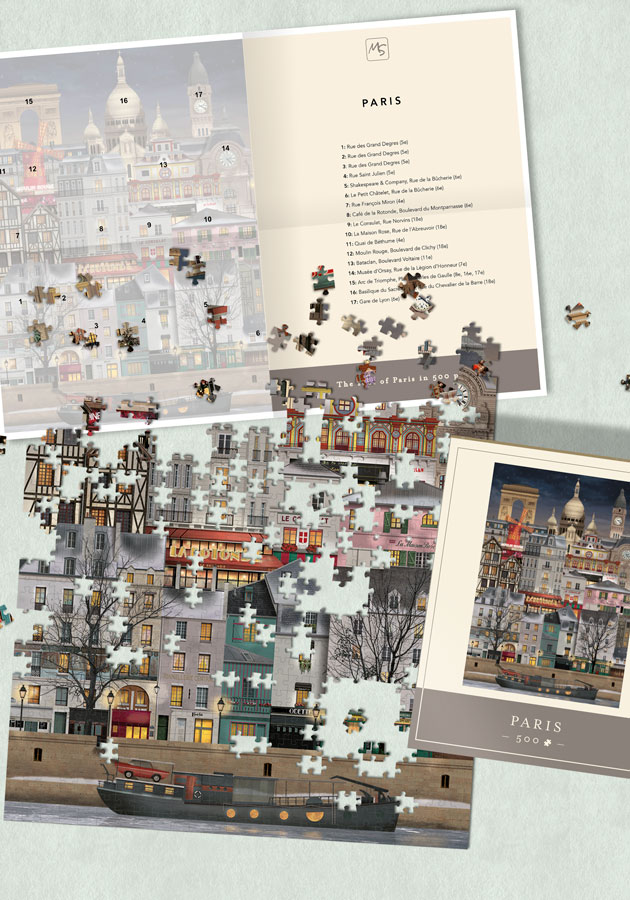 The soul of a city
– in a single print
Every city poster by Martin Schwartz is the result of a long working process. The research alone takes many weeks, followed by three months of hard illustration work – with no compromises along the way. All buildings are carefully selected and illustrated down to the finest detail, as only then is it possible to depict the true DNA of a city. The composition and tone of color give the posters a classic and timeless design – with a bit of a nostalgic touch.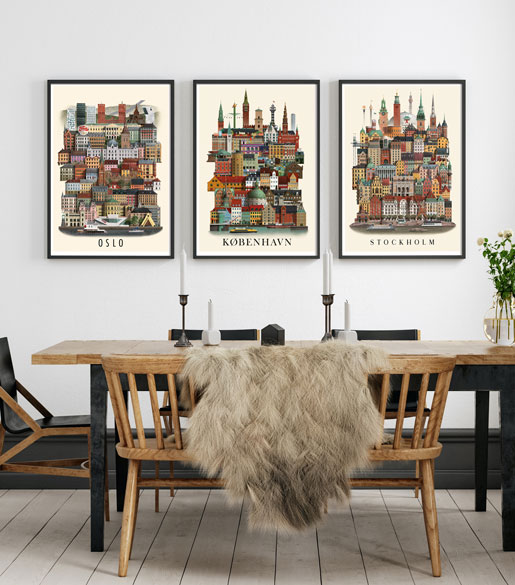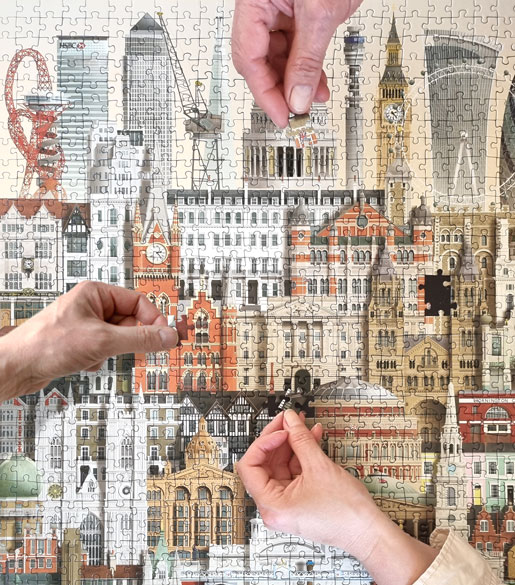 The soul of a city
– in a thousand pieces
We have taken our city posters and cut them into a thousand pieces. Now they only need to be put back together by you. Each of our jigsaw puzzles is carefully designed to give you a new view of your city. As you collect the pieces you will get to know many of the city's buildings as the many details will require your full attention in order to put the city back togehter.
Our jigsaw puzzles bring together all generations in the family with hours of meaningful togetherness. Along with the jigsaw puzzle you will also find a complete list of all the buildings in the motif.